Wallington Flower Delivery
Mad Lilies offers flower delivery in Wallington making gift-giving easier than ever. We have a beautiful range of the freshest British blooms as well as flowers from further afield, making Mad Lilies different from your average flower shop in Wallington. Our style-leading approach to floristry means you get the best-looking flowers whatever the occasion.
Order online by 2pm for same-day delivery or give the shop a call on 01737 356404 to send flowers in Wallington today.
Wallington Flowers For Delivery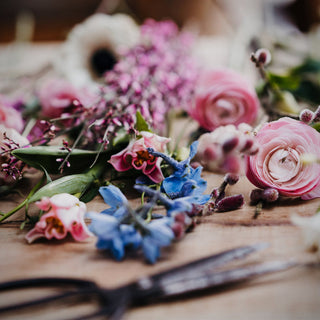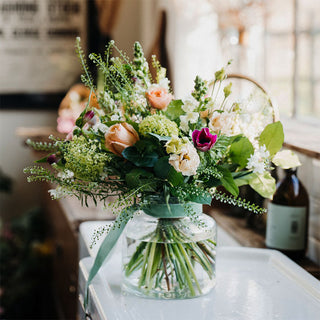 Flowers by Subscription
Whether it's our Bouquet of the Month, Bare Naked Stems or House Plants service, a Mad Lilies subscription guarantees a little bit of wonderful at intervals to suit you.
Why make Mad Lilies your first choice to deliver flowers in Wallington
Mad Lilies is the best florist if you're looking for luxury flowers delivered in Wallington, Surrey. Our team of florists are passionate about creating beautiful, bespoke arrangements that are tailored to your specific needs.
We use only the freshest, highest-quality blooms to ensure that your bouquet looks and smells amazing. Plus, with our same-day and next-day delivery options, you can rest assured that your flowers will arrive on time and in perfect condition.
Bespoke designs, just for you.
At Mad Lilies, we believe that every bouquet should be as unique as the person receiving it. That's why we offer bespoke arrangements tailored to your preferences. Whether you want a classic bouquet of roses or something more exotic, our skilled florists will work with you to create the perfect arrangement.
Using the best fresh flowers purchased from market, we can accommodate any budget. So why settle for a generic bouquet when you can have a bespoke flower arrangement that truly reflects your style and personality? Order your Wallington flower delivery from Mad Lilies today and let us create something special just for you.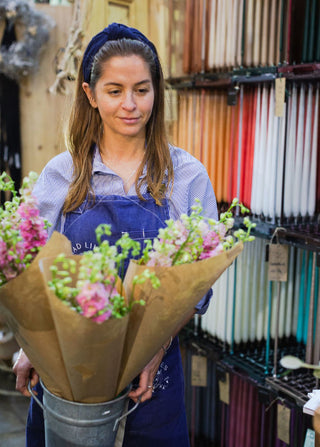 The freshest flowers from our place to yours, by hand.
We take pride in providing the freshest and most beautiful seasonal flowers and foliage for our customers. Whether you need a stunning bouquet for a special someone or just want to brighten up your home, we go above and beyond to ensure your flowers are truly special.
To that end, we will only ever deliver your flowers by hand in Wallington. Not by courier and never by post. It's the only way to guarantee they arrive as fresh and beautiful as they were when they left the store.
Our Local Delivery zone is pretty broad and covers most of Surrey, including Abinger | Ashtead | Cheam | Chipstead | Coulsdon | Dorking | Epsom | Kingswood | Leatherhead | Newdigate | Oxshott | Purley | Redhill | Reigate | Sutton | Tadworth and Wonersh (and many more, but you get the idea).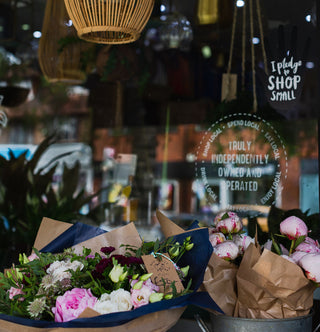 A Truly Local Business.
In 2021 we were honoured with the 'High Street Hero' award, sponsored by TSB, which recognises a small business that has a proven record of contributing towards the success of their local high street.
We are strong believers that In this day and age, it's more important than ever to support our local economies by choosing to shop local, over and above the large online retailers whose only objective is to take business away from the high street. We even wrote a blog about it, that if you have a few spare minutes is well worth a read.
Flower Delivery Services in Wallington
Transform Moments into Timeless Memories with our Luxurious Flower Bouquets. We deliver beautiful flower bouquets in and around Wallington. Our florists will create your floral arrangement in Mad Lilies' sought-after signature style for any occasion, using the season's freshest flowers and foliage.
Send Flowers in Wallington
Each bouquet is created with love and craftsmanship. We are experts at producing stunning arrangements that arrive fresh at your or your loved one's door, in and around Wallington. Mad Lilies' online flower delivery service means you can easily send a token of your love in Wallington at any time of the year whether that be spreading festive cheer with classic Christmas flowers, pimping out your table setting at the family summer barbecue, or celebrating a birthday, anniversary, or new home.
The Mad Lilies Freshness Promise
We pride ourselves not just in our unique style and commitment to quality. Customer happiness is also a top priority. That's why Mad Lilies is the number one choice for flower deliveries in Wallington.
If for any reason you are unhappy with the quality or lifespan of your flowers, please make sure to contact us as soon as possible and supply photos so we can see the problem. We can then discuss with you the possibility of either replacing the flowers or adding an in-store or online credit to your account.