Floristry Workshops In Surrey
Whether you're looking for a creative outlet, a chance to hone your floristry skills, or a gift experience to share with someone you love, our flower-arranging workshops in Surrey are designed to bring our expertise and creative inspiration, enabling you to create your own stunning floral designs, using seasonal blooms and gorgeous foliage. We provide all the flower stock, the tools and refreshments, so all you need to bring is your enthusiasm and willingness to give it a go!
Attended a wreath making workshop run by Mad Lillies. Absolutely loved it. The quality of the flowers were excellent and I'm so pleased with what I've made. It looks absolutely stunning on my door!
– samanthalr88 -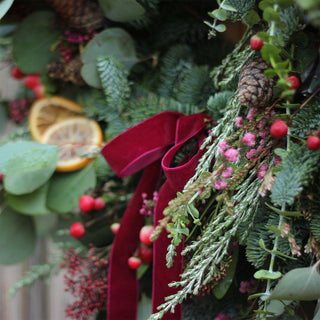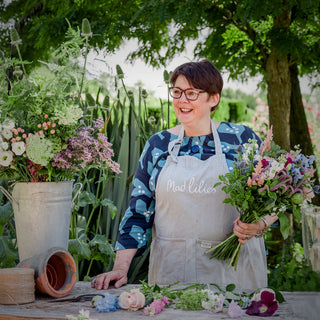 ...Alison was amazing at explaining all the different flowers we would be using for our bouquets and gave us lots of helpful hints and tips to make the bouquets look incredibly professional. Would highly recommend Mad Lilies' hand tied bouquet workshop
– Sarah Myatt –
I thoroughly enjoyed my hand tied workshop this week. Really fun and insightful and a nice break to do something new. Highly recommended.
– Emma W -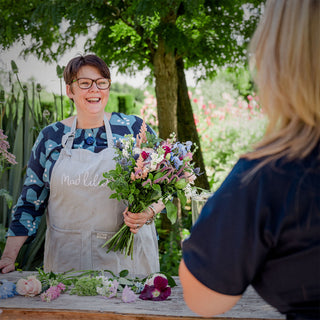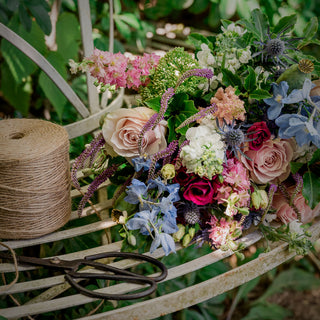 I loved the workshop I attended, and was so pleased with my hand tied bunch of flowers, it was lovely to have some creative time and come home with a beautiful bouquet. I'll be back for more !!
– Helena Evans –
Why Choose A Flower Arranging Workshop with Mad Lilies?
Doing something creative is great for mindfulness (and we could all do with a bit of that!). Throw some fresh flowers and foliage into the mix and the connection with nature makes for truly a meaningful and soul-enriching experience.
Not only do you get to learn from our award-winning and talented team of floral designers, you also get to have fun in a welcoming and creative haven – with most workshops taking place in our Mad Lilies store on Banstead High Street in Surrey. 
Our floristry workshops are fun to do with friends if you are looking for an inspiring escape.  Alternatively, you might be craving some focused 'me time' and many come to our workshops alone, simply to get lost in their creativity for a couple of hours.
Floral workshops also make great gifts for loved ones (our gift vouchers allow the recipient to choose which workshop they would prefer).  A gift of a workshop place or a gift voucher, is a positive way of being more conscious with our gifting and reducing the number of unwanted presents.
Giving someone the gift of an experience is so meaningful – especially if it's one you'll enjoy together.