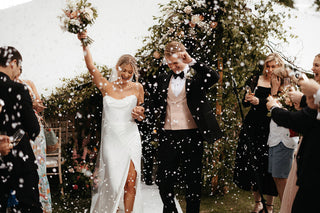 Luxury Surrey Wedding Florist
Mad Lilies Weddings
Bespoke Wedding Flowers for Flower Lovers
Award-winning Wedding Flowers in Surrey & Sussex
Mad Lilies Weddings is a floral design studio based in Dorking and Banstead, specialising in luxury wedding flowers for flower lovers. If you imagine your wedding day being laden with unstructured and organic yet wildly elegant floral designs then we are likely to be your perfect match. 
Our aim is always to provide the most luxurious and romantic wedding flowers in Surrey and Sussex (and beyond). Our heart and soul is poured into each and every piece of work that we create, giving a truly bespoke and utterly beautiful collection of floral designs for your wedding day. Our signature style speaks of understated elegance and romance yet always feels utterly lush and luxe. Our preference is to design using a wide range of seasonal flowers that have a densely petalled blowsy look, complemented by blooms and foliage that bring a real sense of tactility. 
We love to work with British garden flowers whenever possible as their bouquet is unrivalled and they are of course so much more environmentally friendly. From gorgeous scented sweat peas to wonderfully delicate English garden roses and home-grown foliage, there's nothing more beautiful than a wedding bouquet that evokes the feeling of an English country garden in season.
So if you're just engaged and excitedly planning your big day, we'd love to hear more about your plans and discuss your wedding flowers with you. Please do visit our dedicated weddings website to find out more about our offering and see more of our work, including some kind words from couples we have worked with recently.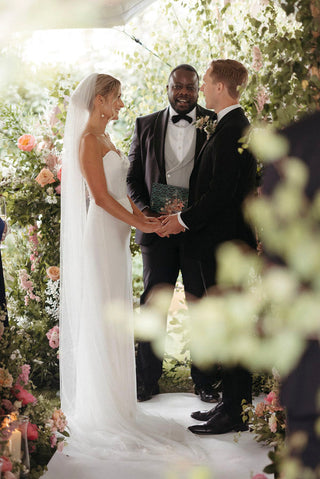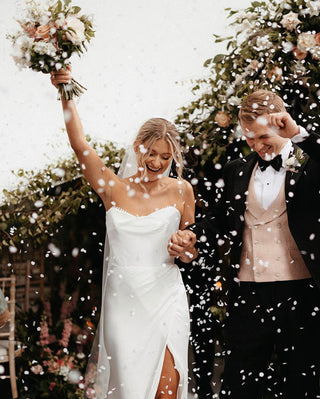 "Thank you so much for everything - we were completely blown away, you absolutely nailed it!"
Salvia & Tom
Manchester Square Gardens
Wedding Services in Surrey
"Thank You so so much. The most amazing flowers! And I now need chocolate cosmos planted in my garden always!"
Shelly & Dan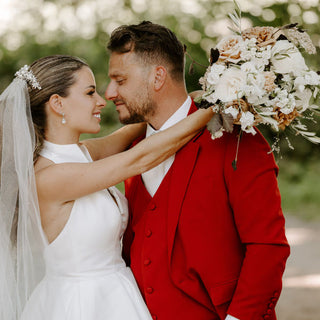 "We'd like to send a MASSIVE THANK YOU to you all!!!! I cannot tell you how amazing everything was on the day. Better than we ever could have imagined!!!"
Toni & Matt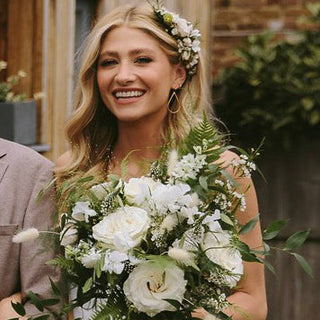 "The flower arch perfectly framed the entrance into our wedding breakfast and the use of the dark foliage really made it stand out."
Molly & Charlie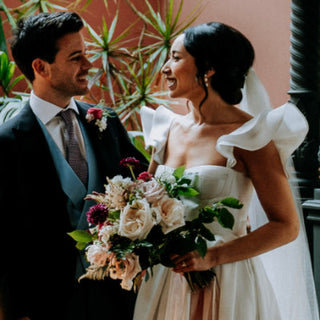 "Mad Lilies created a romantic secret garden beyond my wildest dreams. The flowers were magical, their creativity and collaboration throughout was first class."
Kathryn & Dave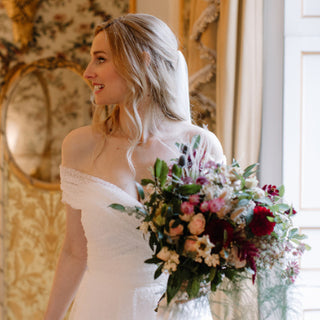 "Thank you for really listening and understanding our vision perfectly, and for all the advice, your attention to detail and for being so passionate in creating the most beautiful arrangements for us, I wish I could hold on to them forever!"
Frankkey & Tom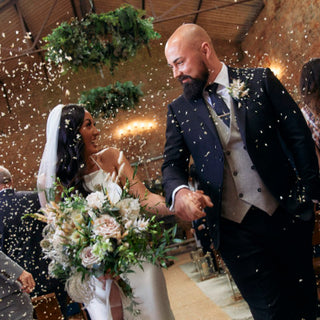 Send Congratulations Cards