When words fail, flowers speak. In times of bereavement, condolence flowers have long been a meaningful gesture to express love, support, and sympathy. These beautiful arrangements of blooms serve as a timeless symbol of comfort and compassion, offering solace to those who are mourning the loss of a loved one.
Sending Condolences
Losing a loved one is never easy, and during such a difficult time, a gesture of support can make all the difference. Condolence flowers have long been a timeless way to show love, sympathy, and support to those grieving the loss of a loved one. With their delicate beauty and soothing fragrance, these flowers provide comfort and solace when words alone may fall short.
At Mad Lilies, we understand the importance of conveying your deepest condolences in the most compassionate and heartfelt manner. Our range of condolence flowers is carefully curated to capture the essence of love and support, offering a meaningful way to express your sympathy. Whether you choose elegant white lilies symbolizing purity and peace or gentle pink roses embodying grace and love, each floral arrangement is thoughtfully designed to bring solace to grieving hearts.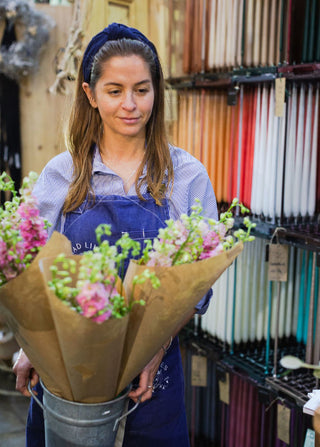 Flowers Delivered
We take pride in providing the freshest and most beautiful seasonal flowers and foliage for our customers. Whether you choose a simple bouquet or an elaborate arrangement, all of our bereavement flowers carry a heartfelt message of sympathy and understanding.
To that end, we will only ever deliver your flowers by hand. Not by courier and never by post. It's the only way to guarantee they arrive as fresh and beautiful as they were when they left the store.
Our Local Delivery zone is pretty broad and covers most of South-West Surrey, including Ashtead, Abinger, Tadworth, Sutton, Chipstead, Epsom, Purley, Cheam, Kingswood, Coulsdon, Wallington, Dorking, Reigate and Oxshott.